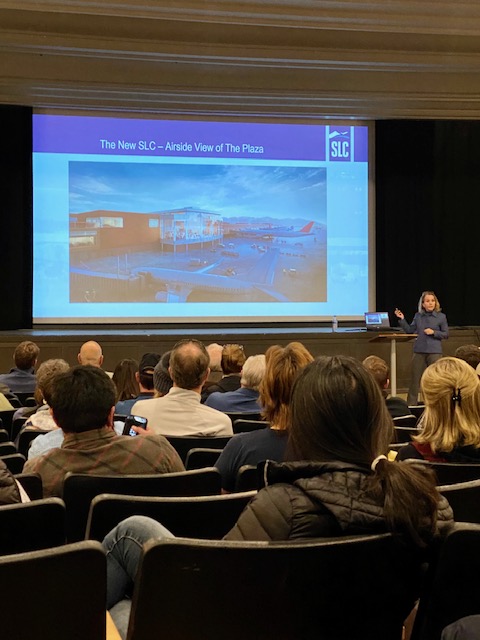 I attended a meeting on the new SLC Airport and I wanted to share some of the information I learned!
SLC is the 9th fastest growing airport in the country, so it's time for an upgrade! The original airport was made for 10 million people but now 26 people go through it. In the last two weeks, 30K people came through SLC, with the most people ever being during the 2000 Olympics at 40K people.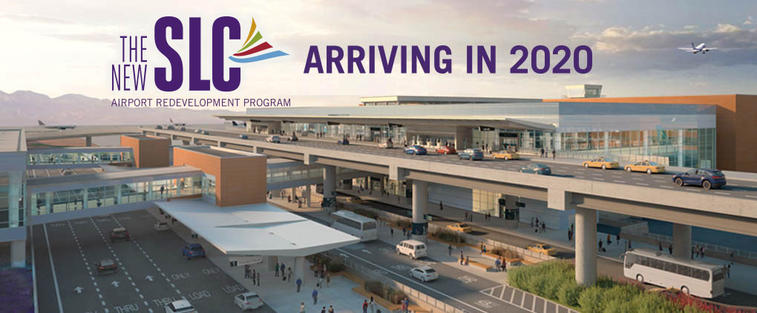 Some notable features:
New restaurants! Some the restaurants include Pago, Shake Shack, Squatters, Market Street Grill, & Blue Lemon
New Stores! High and Humble, Kings English, & Coach (will be the same price as out of the airport!)
Indoor Pet Relief area
New waiting area with fireplace, world map redone and hanging on wall and it will hold up to 400 people, which will allow missionaries a large waiting space and to not crowd the baggage area
Double international gates and a goal to add more Asian market
30K space and outdoor deck, one of largest Delta Sky Clubs
Aiming for LEED Gold – sustainability
Split level drop off and arrival
Larger parking garage
The airport will also be a mile end to end with lots of moving walkway and are aiming to bring the beauty of Utah on the outside inside
One downside to note, is that with its size, travelers will have to allow more time to get to the gates.
So what's this costing? The cost is report at $4.1 Billion and they started with no debt. They anticipate a $5.5 Billion impact and return on investment. No local tax dollars will go toward the project, the people using the airport will be the ones who will pay for the airport.
They have already worked 8.3 million hours on the airport. It will be completed in 2024 and will be released in two phases. On September 15 they will shut down of the old terminal and begin using the new one.

Find out more at slcairport.com