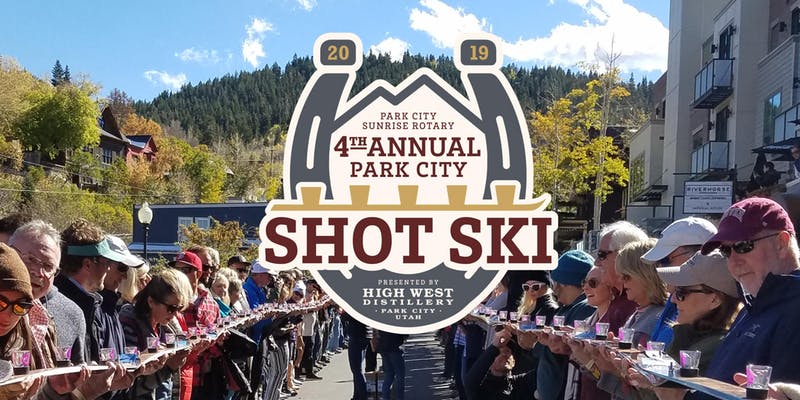 Raise your glasses for Park City's 4th annual Shot Ski!

Participants will line Park City's Historic Main Street to throw one back on Saturday, October 12 at 2 p.m.

In 2018, the communal shot ski used 484 skis end to end totaling 2,257 feet in length in order to serve 1,275 people. This year, the event invites 1,310 shot-takers to break Breckenridge's record set in January 2019 of 1,299 participants and 450 skis.

Each ticket comes with an after-party token that can be redeemed at any of the following after-party locations for their signature High West drink.

Official After-Party Locations:

Wasatch Brewery Park City

No Name Saloon & Grill

Butcher's Chop House & Bar

O.P. Rockwell

High West Distillery

The Cabin Park City
Get tickets and check out a video from last year here!