9 Things to Do This Spring in Park City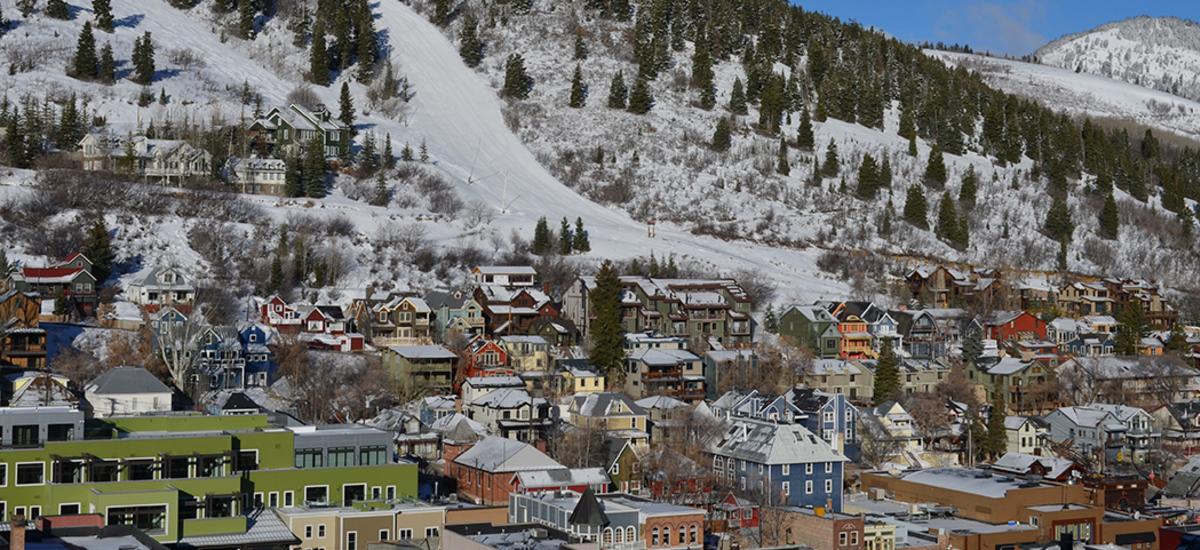 Here's a list of 9 things to do in Park City this spring, including events, activities, and, of course, world-class skiing:
1. KEEP SKIING!
Continue your amazing season at Snowbasin & Solitude (4/14 Closing Day), Brighton (4/21 Closing Day), Alta (4/28 Closing Day), Sundance (5/7 Closing Day) and Snowbird (5/12 Closing Day)!

2. INDULGE IN PARK CITY'S NIGHTLIFE
Continue your fun-packed day by heading to Park City's Historic Main Street once the sun goes down, where you can choose from over 100 bars and restaurants. Park City's culinary scene offers quite a variety, allowing you to find exactly what you're craving. Don't miss a favorite local hangout– the No Name Saloon— whose upstairs deck is quite a treat come springtime. Who remembers the "Alamo?"
3. ADVENTURE OFF THE SLOPES
There is more to Park City than its world-class slopes…there's an abundance of winter activities that are every bit as enjoyable as skiing and riding. Find out about winter fly-fishing trips or hot-air balloon rides. Park City has dozens of specialty outfitters that can arrange it all, each with their own unique style.
4. BOOST YOUR KNOWLEDGE OF PARK CITY
For those who prefer a different style of recreation, there are museums, galleries, historical tours, and even food tours. Looking for a different experience? Try the Park City Food Tours or take a cooking class and experience exactly what is so special about the area's culinary scene.
5. EXPLORE UTAH OLYMPIC PARK
Utah Olympic Park, a U.S. Olympic training and competition site, now serves as a year-round competition and training ground for entry-level to high-performance athletes. The park, which is open to the public, allows for visitors can watch elite athletes train and compete, as well as learn about the area's Olympic Legacy. The Alf Engen Ski History Museum and the 2002 Eccles Winter Olympic Museum, both of which are free, are fun for all ages. Additionally, visitors have the opportunity to race down the track in the Comet Bobsled– on the same track used by the best athletes in the world.
6. BOOGIE DOWN AT AN OUTDOOR CONCERT
During the months of March and April, spring concerts in Park City are abundant at both resorts and throughout town. So take off your boots, and put on your dancing shoes! Check out the Park City calendar of events for the latest concerts and weekend entertainment.
7. GO TO A PARK CITY EVENT
Our winter events calendar is action-packed! Choose between gallery strolls, world-class sporting events, live plays, concerts or Olympic-inspired celebrations. Better yet, attend the Thin Air Innovation Festival, where high performance meets high altitude. The festival feature three days of talks, breakouts, parties, outdoor experiences, and more.
8. TAKE A HIKE
…literally! Hiking around Park City, especially on the dryer, exposed trails that get a lot of sunlight is a great way to enjoy spring's longer days. Check out these trails throughout town that offer stunning views and are easy access, even if there is still a little snow on the ground.
9. REST AND RELAX
No matter how much recreation you fill your days with here in Park City, it's nice to know there are so many places to rest up. Whether you are looking for a hotel in Park City or a multi-family condo, chances are Park City has the lodging option that fits your vacation needs– maybe even at a deal. Explore our best deals.